Residential Roof Replacement Service in Brandon/Tampa, FL
With experience installing over 1,300 roofs, we provide reliable residential roofs with top-quality GAF architectural shingles.
Roof Shingles Replacement Service
Florida is an environment where maintaining the condition of your roof is imperative. The safety and security of your home is the main reason you should replace your roof when it is showing signs of degrading. Signs such as: high granular loss, brittle shingles, and even missing shingles. Every roof has a lifespan, and if not replaced at the end of that lifespan your home will be vulnerable to high winds, rain, and heat. Regal Roofing offers a quality trustworthy customer experience that can help homeowners protect their homes and families by providing quality shingle roofs in the Tampa area.
GAF Asphalt Shingle Roofing
At Regal Roofing, we use top-quality GAF architectural shingles for every roof replacement. These shingles are specifically designed for residential homes and a top competitor in quality and affordability. GAF shingles are built to withstand the high winds that can be produced in a Florida storm and are the only shingle on the market that comes with an unlimited wind speed warranty. GAF shingles also come with a Stainguard Warranty, protecting your roof from moss and algae. These shingles come in a large range of colors that allows homeowners to have the roof they envisioned.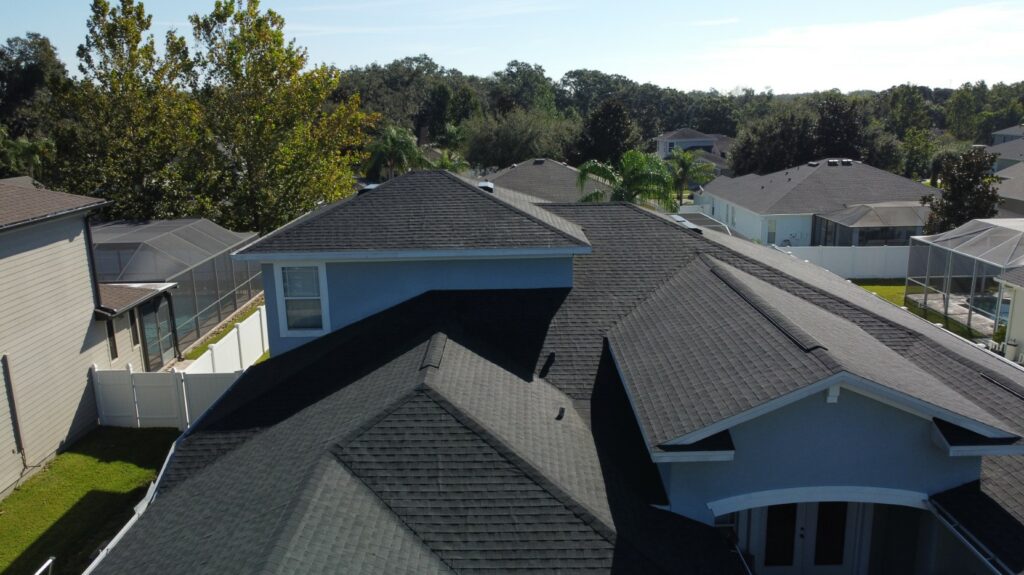 Regal Roofing Contractor Certifications and Reviews
Our team is dedicated to providing high-quality roof installations to all Tampa homeowners. Regal Roofing is a GAF Master Elite contractor, providing roof installations that exceed Florida building codes. We are also an A+ BBB Accredited Business with 5-star reviews from local Tampa residents. With experience installing over 1,300 roofs, we're ready to help with your residential roof replacement.
Roof Shingles Replacement Warranty
Regal Roofing is prepared to meet all your roofing needs, including roof shingles replacement. We strive to provide excellent roofing experiences for homeowners in our community. That's why we offer industry-leading warranties.
Our standard warranty is GAF's Silver Pledge warranty. This warranty states that 10 years of labor is backed by the manufacturer and 50 years is backed for materials. We also offer an optional Golden Pledge warranty, covering 25 years for labor and 50 years for materials.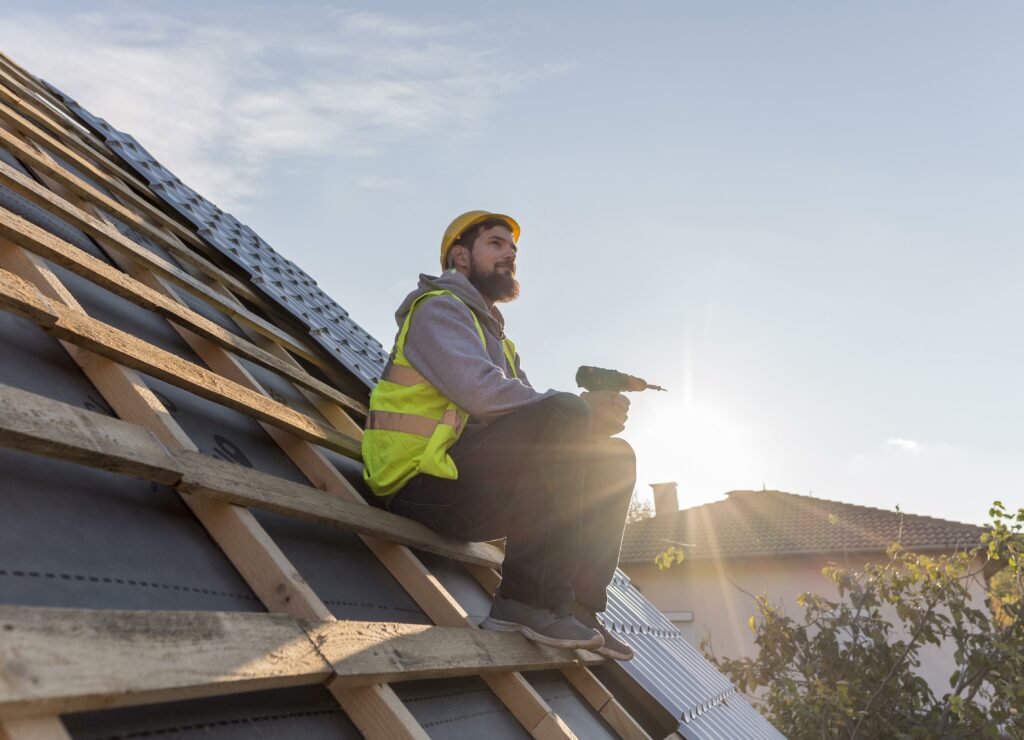 Our 3-Step

Residential Roof Replacement Process
If you're looking for a roof shingles replacement but worried about the process, we have you covered! At Regal Roofing we use a simple three-step process for replacing shingle roofs. This process is easy and quick, so you can have a perfect roof without the hassle.
Step 2. Estimation & In-Home Visit
Let us know if you would like to meet in person or have an estimate sent via email.
Schedule an in-home visit or
Have an estimate sent to you in 48 hours.
Schedule Roof Replacement
Our Roof Shingles Replacement Projects
At Regal Roofing, our team is dedicated to quality. These images are just some of the roofs our GAF master-certified roofers have installed for homeowners throughout the Tampa area.


Why Choose Regal Roofing for your Roof Replacement Needs?
Our team at Regal Roofing is here for all your Tampa residential roof replacement needs. We provide high-quality, reliable roofs that are proven by our 80+ 5-star reviews. We only use top-quality GAF architectural shingles in all of our roof replacements, providing a roof you can depend on.
At Regal Roofing we are also dedicated to professionalism. We provide free quote requests and give complete quote estimates. Our roof installations and replacements are also offered at a fair price, and we will explain the details of your roof installation well. That's just another way our team provides a transparent roof replacement process you can trust.
Request a quotation and schedule your in-home consultation today.